With the weather getting cold we're
lighting the fireplaces
and
cozy-ing the bed
, but I just can't part with the impending loss of greenery that the snow will bring. All year round we keep plants in the house, but it is especially important to me during the winter months. We have quite a
growing
(see what I did there) collection of cacti, succulents, a fern and a spider plant, and tons of jade plants we're rooting. We actually found the jade plants on the side of the road, the owner said the limbs were cut from a plant over 20 years old! I so hope they live when we replant them! There are many sources of inspiration and information about house plants all over the web, it got me a little obsessed with wanting a bigger collection
Like usual, click the images to visit their sources.
And who wouldn't want an indoor court yard?! Seriously cool!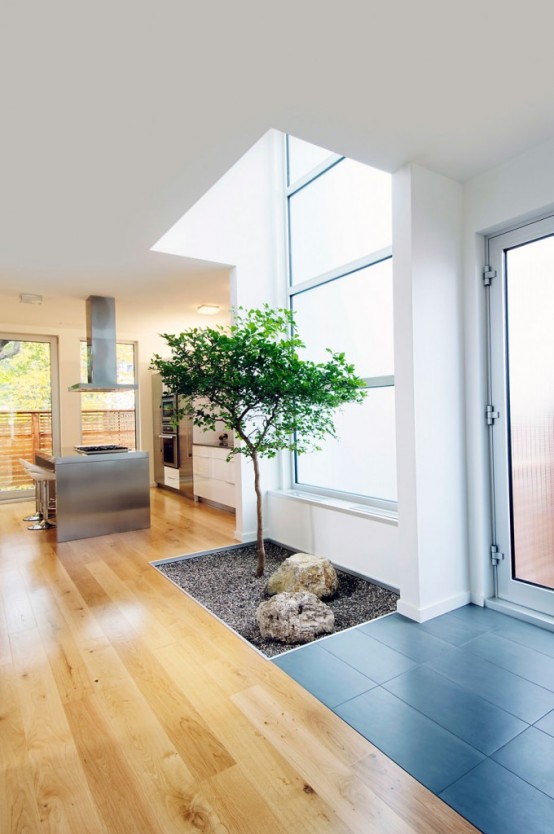 Not only do house plants add warmth, greener, and life to a space, they can be beneficial. Check out
this
site that explains how some plants purify the air and act as natural humidifiers. Also, be aware of plants that can be toxic to children and pets. Here is a good
site by the University of Connecticut
with a comprehensive list of such plants.
I have to say, with the gift giving season fast approaching, one of my favourite gifts to receive and give is a house plant…hint hint.
Are YOU a plant person or do YOU have a black thumb with house plants and prefer the plastic variety? Do YOU gift plants? Would YOU be happy to receive one for the holidays?