I have to say, in the warmer months I HATE AREA RUGS! Everybody is shedding and dirt and dust are constantly being tracked through the house. Area rugs just catch the furry tumble weeds around here. Now that that's off my chest, I can confess that in the fall and winter…I love them! Area rugs, not furry tumble weeds. I never love those. I'm especially obsessed with the idea of layering rugs. Not only is it cost effective, but it adds coziness and texture to sometimes boring, bare floors.
Here are some of my favourite images of how others have done it, click the image to see the source: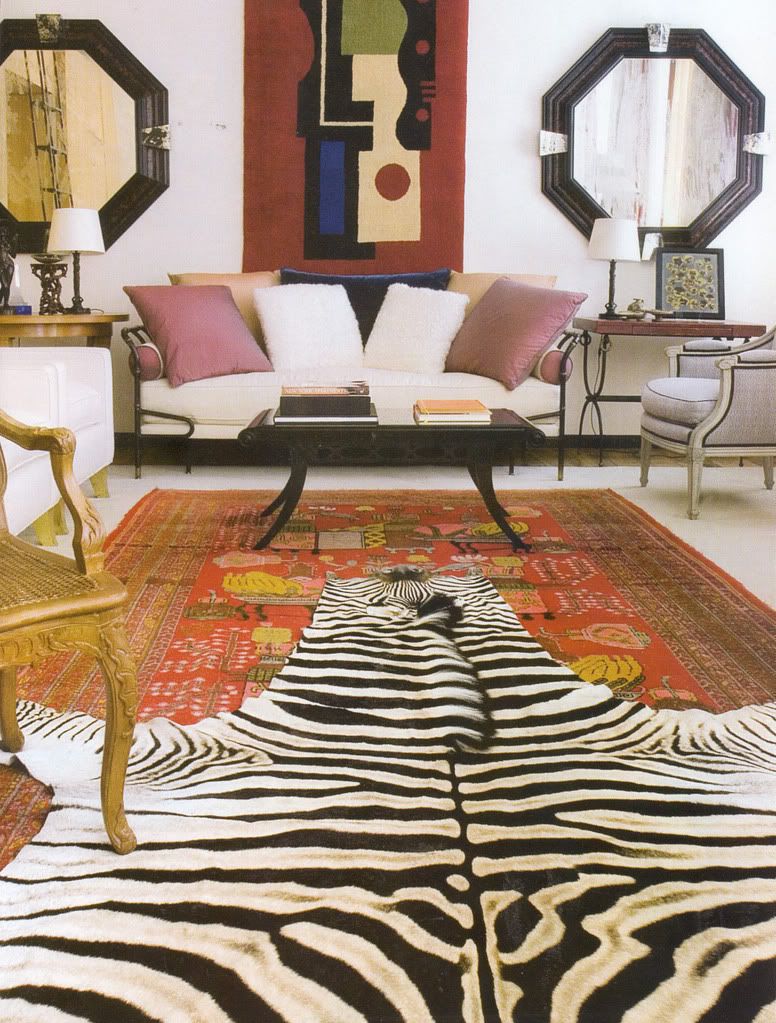 I think I love this look the most because it adds an expensive look to a room without totally breaking budget. You can get a giant, budget friendly, flat woven rug from Ikea for
under $200
and add a pricier textile on top. I especially like the look of the top rug being on an angle or off center.
What do YOU think of this look? Do YOU put down area rugs in the warmer months or stick to only colder seasons?