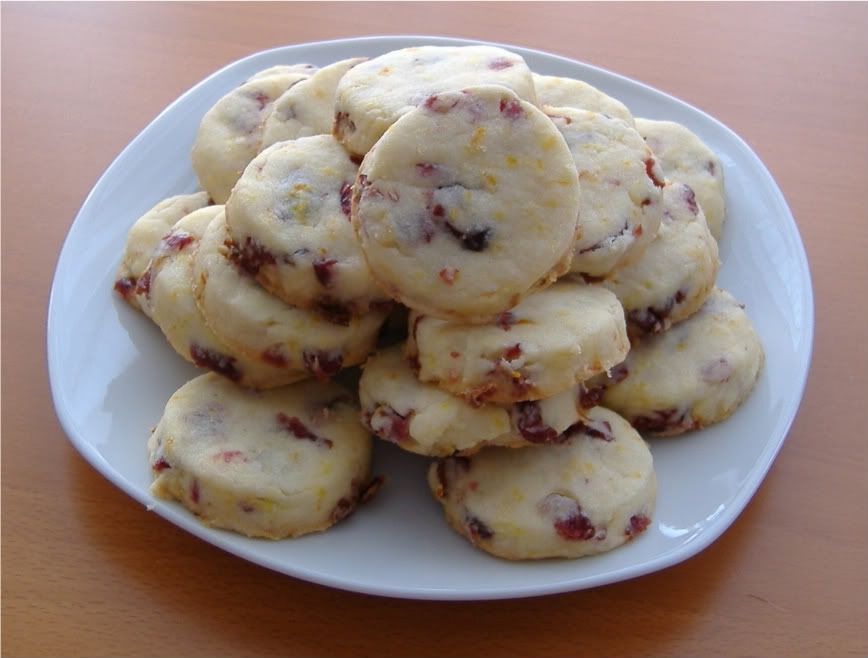 Another day of holiday baking, another kind of cookie! I'm not a huge fan of plain shortbread cookies, so I made some Cranberry Orange Shortbread from the wonderful cookbook Anyone Can Cook by Better Homes and Gardens. You can also find the recipe online
here
.
Following the recipe there are several variations to create various flavours of cookies, I made the Cranberry Oranges ones and they turned out fantastic! I had to double the recipe and, no worries, the cookies were still perfect. I like to make several different kinds of cookies as gifts over the holidays, but to save some time I bake then freeze the cookies until it's time to give.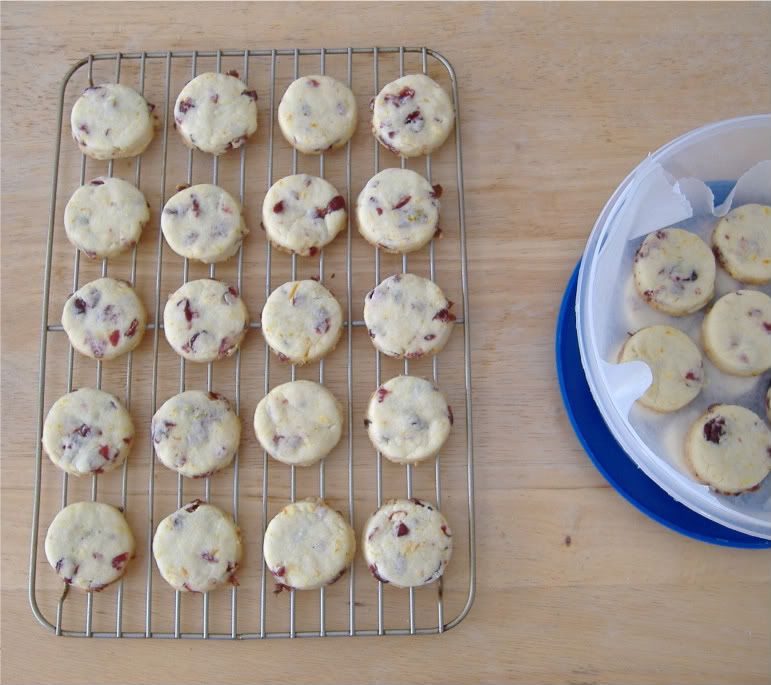 It's only a few days now until Christmas and I know some of us are still scrambling for gifts, so baking some cookies is a great option! You an go all out and make fancy cookies or keep it simple, but I dare you to show me a person who doesn't enjoy a good cookie. In addition to these, I'm also making
Old Fashion Sugar Cookies
, Coconut Macaroons, White Chocolate Biscotti, & a surprise treat! Happy holiday baking!