When I was younger I had my bedroom walls taped up with teen magazine tear-outs as high as I could reach (*bonus = I lived on the top bunk so some even made it to the ceiling). My mom and dad would always say "one day you'll get tired of those and take them all down!" Haha to them because I want that look baaack, well sort of. As you can see in the living room/entrance floor plan in
this
post, the new house has a little stairwell with a fantastic skylight but naked walls. The space is tiny but very bright, so I'm brainstorming how to make it less blah: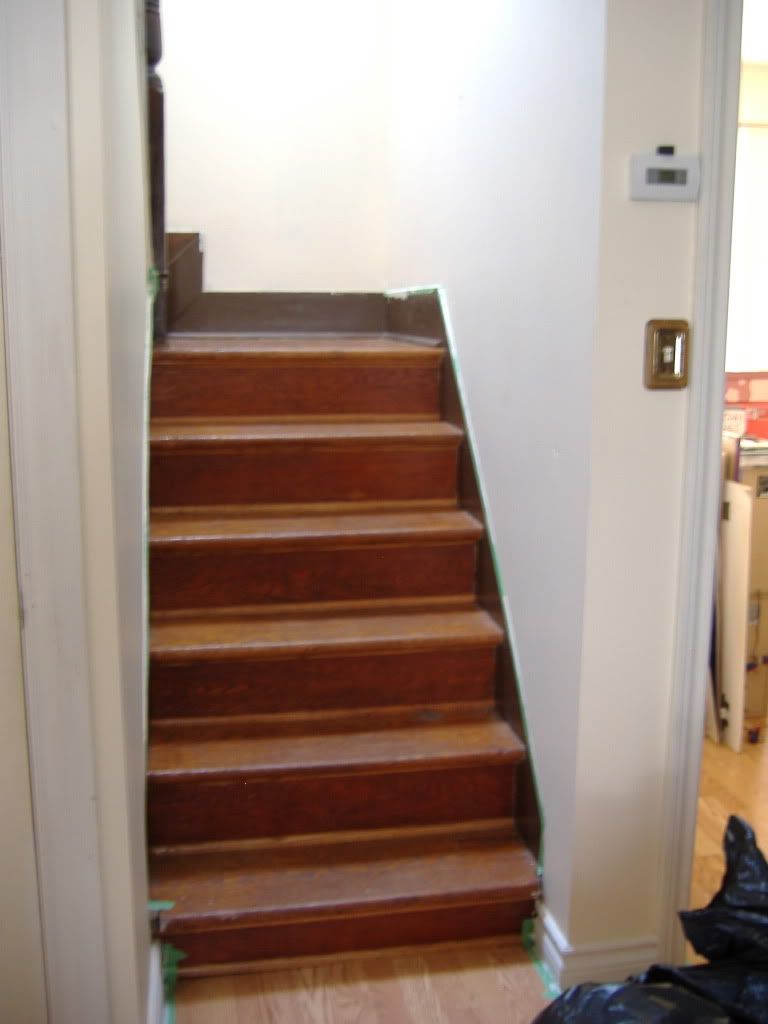 I love the idea of a gallery walls and have been looking around for some inspiration, take a look at what I've found so far:
I loove the floor to ceiling versions and the mixed and matched frame colours and sizes. My problems is, there are 2 full walls on each side of the staircase but the back wall curves up to the ceiling. Also, I don't know that our little space could handle that many pictures, so I'm thinking maybe a couple of big and small frames on each wall would suffice. When I can find my frames in our maze of boxes I think I might make some paper templates to test some layouts before putting holes in the walls. The landlord will appreciate that.
What would YOU do to jazz up such a small staircase?